News and Events
Join Us at the Sept. 11 United We Walk Event at the Tri-Faith Campus
Published: Aug. 25, 2022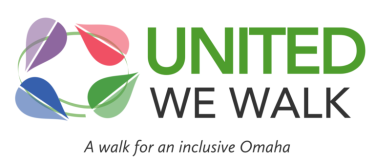 All Methodist employees and their families are invited to join the free United We Walk event to celebrate Omaha's diverse community.
The event will be held on Sunday, Sept. 11, from 3 to 6 p.m. at the Tri-Faith Campus, 13136 Faith Plaza in Omaha.
Event Schedule
3 p.m.: Opening ceremony with a performance by the River City Mixed Chorus, a message of unity and peace by a cohort of Omaha interfaith partners, and a welcoming message by our grand marshals
3:30 p.m.: 1.14 mile walk begins
4 p.m.: Food trucks, family-friend exhibits and free open houses at the four Tri-Faith buildings: the Tri-Faith Center, Temple Israel, Countryside Community Church and the American Muslim Institute
Join the Methodist Walking Group
To join the Methodist walking group, look for the Methodist flag at the event. We'll listen to the opening remarks together and start our group walk at approximately 3:30 p.m. Feel free to sport your Methodist gear, or come as you are.
More Information
For more information on the event, please visit the Tri-Faith Initiative's event page. 
If you have questions on walking with the Methodist group, please contact Shari Collins.