News and Events
NMC Doctor of Education Programs Now Taking Spring 2023 Applications
Published: Aug. 18, 2022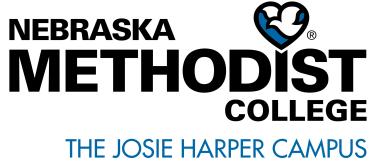 Applications are now being accepted for Doctor of Education programs at Nebraska Methodist College (NMC) for spring 2023.
A Doctor of Education (EdD) in health care can open up leadership opportunities, advance your career and boost your salary.
At NMC, you can get an EdD in Education and Leadership in Healthcare or Public Health Policy.
An EdD in Education and Leadership in Healthcare allows you to develop expertise in transforming organizational culture. You'll hone your relationship-building skills, reflection, education, organizational awareness and accountability. This program track has an institutional focus that provides expertise to work as leaders in academic and health care settings.
An EdD in Public Health Policy will allow you to influence change through population and public health initiatives and health policy. This program enhances your skill set to positively impact public health, program development and higher education at a system level.
"My EdD allowed me to expand my work portfolio competently to include things I am deeply passionate about. This includes developing and changing organizations to be anti-racist and transforming public health higher education institutions to be agents of social change, said Ans Irfan, an EdD in Education and Leadership in Healthcare graduate. "In a nutshell, EdD helped me execute my passion for global health equity in a more structured and well-informed way."
Benefits of NMC's Doctor of Education Programs
100% online

Can be completed in 24 months

Full- and part-time plans of study available

Taught by faculty members with considerable experience in their field

No GRE required

No dissertation required; students complete a doctoral scholarly practice project
Methodist Health System (MHS) offers the Tuition Assistance Program to eligible employees who attend NMC. You'll receive up to $3,500 a year in tuition assistance if you've worked for MHS for at least six months at a minimum of 16 hours per week prior to the beginning of the semester.
Take the Next Step
Apply at www.methodistcollege.edu/apply-now. The spring 2023 semester begins in January.
If you have questions, reach out to an admissions coordinator at (402) 354-7200 or @email.