News and Events
NMC Master of Occupational Therapy Program Now Accepting Applicants; Tuition Assistance Available to Methodist Employees
Published: Aug. 15, 2022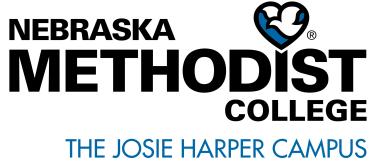 Applications are being accepted for the Master of Occupational Therapy program beginning in fall 2023 at Nebraska Methodist College (NMC).
The master's program in occupational therapy combines classroom learning, research assignments, lab work and fieldwork teaching in an on-campus and online hybrid format over 24 months. 
The program is designed to provide graduates with the technical background, therapeutic interaction skills and critical thinking needed to work as the main point of contact with clients in many health care settings.
"The staff of professors and adjunct worked with me and my commuting needs very well," said Lauren Camp, a 2022 graduate. "I was drawn to NMC by the noticeable dedication they all had to seeing us succeed as future professionals. I truly felt like my education was enhanced by the encouragement and support I had from my influencers at NMC. To them, you are not a student, but a future colleague."
Graduates of the programs can take the National Board of Certification of Occupational Therapists (NBCOT) exam.
Methodist Health System (MHS) offers a Tuition Assistance Program to eligible employees who attend NMC. You'll receive up to $3,500 a year in tuition assistance if you've worked for MHS for at least six months at a minimum of 16 hours per week prior to the beginning of the semester.
Applications are open on OTCAS.
If you have questions, reach out to an admissions coordinator at (402) 354-7200 or @email.