News and Events
You're Invited to the 2022 Nebraska HPV Summit; Speakers Include Methodist's Dr. Aru Panwar
Published: July 25, 2022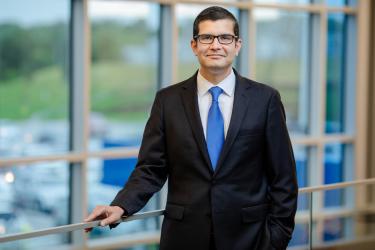 Methodist Health System is proud to sponsor the Nebraska Cancer Coalition's 2022 Nebraska HPV Summit, and you're invited!
Attendees will learn more about HPV-related cancers and best practices to increase HPV vaccination rates in Nebraska. Speakers include Methodist head and neck surgical oncologist Aru Panwar, MD.
Event Details
When: Thursday, Aug. 18, from 8:30 a.m. to 4 p.m.
Where: Nebraska Innovation Campus Conference Center, 2021 Transformation Drive in Lincoln.
Cost: There is no cost to attend, but registration is required. CEUs and CMEs will be available. 
Attendance options: Participants are encouraged to attend in person but may also participate virtually via Zoom.
The summit is part of Methodist's effort to raise awareness of HPV and improve vaccination rates. In 2020, Methodist was selected to be a part of the American Cancer Society's (ACS) Hospital System Capacity Building Initiative (HSCB) as a Communities of Practice (COP) site. The goal of the initiative is to engage health systems across the country to deepen partnerships and develop new and innovative ways to reach three goals: increasing HPV vaccination rates, addressing breast health equity and improving colorectal cancer screening rates. Methodist is one of six HPV vaccination COP sites, and its participation is funded by a grant from the Centers for Disease Control and Prevention through 2023. In total, 21 health systems have been selected as COP sites, with Methodist being the first in Nebraska.
Learn more about the HSCB initiative and grant here.
Registration and More Information
To register for the summit, visit www.necancer.org/NE-HPV-Summit/. Registration ends Aug. 8.
If you have questions, email programadmin@necancer.org.
To download a flyer including the event's agenda, click here.