News and Events
Jennie Edmundson Spirit of Courage Celebration Is Aug. 6
Published: July 18, 2022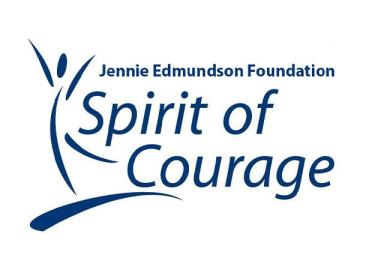 Methodist Jennie Edmundson Hospital and the Jennie Edmundson Foundation have teamed up again for the annual Spirit of Courage celebration.
Since 2003, Spirit of Courage events have raised nearly $2 million. One hundred percent of those dollars have been donated to the Spirit of Courage Cancer Center Charitable Patient Care Fund, which provides assistance to uninsured and underinsured patients who need help covering expenses associated with cancer diagnosis and treatment. This fund assists patients by paying for medications, treatments and deductibles as well as everyday living expenses such as groceries, rent and gas. Without this type of help, many vulnerable members of our community would simply forgo treatment and/or medications. 

This Year's Celebration
This year's event returns to the Mid-America Center in Council Bluffs on Saturday, Aug. 6., at 6 p.m.
Each year, Spirit of Courage celebrates and honors four individuals who join us and share their stories of courage during their battles with cancer. This year, we'll honor Donna Elliff, Deb Potter, Jake Powers and Kevin Rutland. We'll also recognize and honor all past recipients as we celebrate our 20th anniversary for Spirit of Courage! 
The gala also will include a silent auction, celebrity guests and entertainment.
Click here to learn more about our past recipients and Spirit of Courage events through the years. 
Ticket Information
Click here to purchase tickets online, or text the words "Spirit of Courage 2022" to 243725 to register via mobile phone. You can also click here to download a printable registration form, or call (712) 396-6040. 
How You Can Help
Many individuals and businesses are donating goods and services to help out, and it's not too late to join them in making this year's Spirit of Courage Gala an even greater success! 
 
Each donated item will be featured on our mobile event app, and each donor will be listed on our event app and in our Celebrity Guests and Auction Book, which will be given out the night of the gala. All donations are tax-deductible, and a receipt will be provided when your donation is received.
 
Click here to submit an online donation form, or call us at (712) 396-6040.