News and Events
Donations for Back to School Backpack Program Accepted Through Aug. 7
Published: July 6, 2022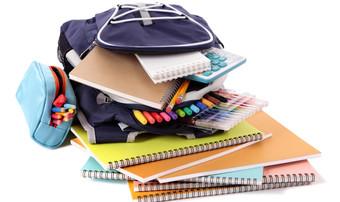 For the ninth consecutive year, Methodist Health System is partnering with KETV and the Omaha Salvation Army for the Back to School Backpack Program. The annual campaign provides school supplies to families in Omaha and Council Bluffs, helping children begin the school year with the tools they need to be successful.
While all donations will be accepted, the items most needed include:
Backpacks
Rulers
Spiral notebooks
Erasers
Glue
Crayons
Colored pencils
Theme paper
Two-pocket folders
Pens
Pencils
Reusable water bottles
Hand sanitizer
Tissues
School supplies can be dropped off through Aug. 7 at select Methodist Health System, Metro Credit Union, Cubby's and Salvation Army locations. Methodist locations are:
Administration Building. 825 S. 169th St., Omaha
Urgent Care. 6700 Mercy Road, Suite 109, Omaha
Urgent Care. 5908 S. 142nd St., Omaha
Urgent Care. 10710 Fort St., Omaha
Urgent Care. 20021 Manderson St., Omaha
Urgent Care. 11946 Standing Stone Drive, Gretna
Urgent Care. 808 E. Pierce St., Council Bluffs
For a full list of school supply drop-off and distribution locations, click here. To make a monetary donation online, click here.
KETV, the Salvation Army and other sponsors will be accepting donations at Methodist Women's Hospital on Wednesday, Aug. 3.