News and Events
COVID-19 Screening Process Changing at Affiliate Locations
Published: July 6, 2022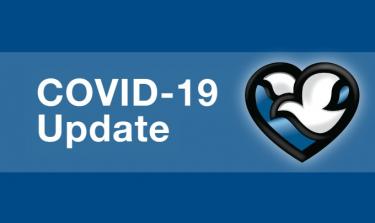 As our ongoing monitoring and navigation of the COVID-19 pandemic continues, we'll be making adjustments to our screening processes at various affiliate locations.
The changes, which will be implemented beginning Monday, July 11, are in accordance with our infectious diseases physicians, community guidelines, Centers for Disease Control and Prevention (CDC) and Centers for Medicaid/Medicare (CMS). The screening adjustments are as follows:
In-person screening will continue at our more heavily trafficked entrances. Signage will be posted to assist self-screening efforts at many of our other locations.

Patients and visitors will continue to be screened, but the "SCREENED" stickers will no longer be distributed.

Temperature screening was discontinued in late May.

Masks are still required at our patient care facilities and in clinical spaces. Masks will be available at public entrances.