Awards and Achievements
Samantha Barrett Honored With Food Service Hero Award
Published: June 20, 2022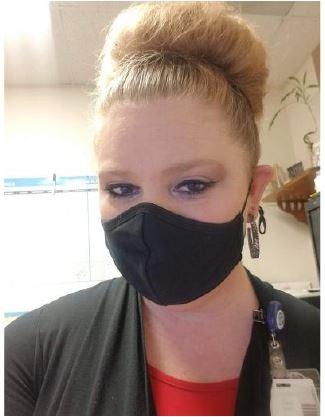 Samantha Barrett, food service production manager at Methodist Jennie Edmundson Hospital, was recently honored by Food Management for going above and beyond over the past year to ensure that patients, staff and visitors continued to be fed amid various challenges.
Allison Adrian, director of food services for Methodist, nominated Barrett for the recognition, writing: 
The Food Service Hero I would like to nominate has, hands down, always put our patients, customers and employees first. She has been assisting with covering shifts, ensuring service runs smoothly when staff is short. There have been many nights and weekends she has filled in working two back-to-back shifts for multiple days.
Her passion for our health care service and ensuring patients' needs are met, and desire to help elevate our retail operations, has been inspiring. She has given up nights and weekends with her children to keep the department running. Our department has been short 4-8 staff positions for the past year, and my hero nominee does everything in her power to help ensure our staff has the tools and assistance to keep our patients, guests, staff and coworkers fed. She works hard at ensuring, when we have short supply or inabilities to get products in, that we think outside the box and create new substitute items or are able to find replacements.
Her commitment to her job, coworkers and day-to-day activities at work has continued to shine. Working through staffing issues, equipment problems, vendor shortages and many long nights and weekends has truly made Samantha stand out as a Food Service Hero. She was even challenged with covering the director's duties for 12 weeks while I was out for spinal fusion surgery recovery. She always comes in with a smile and works hard, and she ensures things are done and done right! She is a true unsung hero!
To read the other nominations for individuals at health care facilities across the country, visit food-management.com.