News and Events
Celebrate Juneteenth
Published: June 14, 2022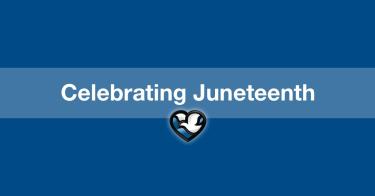 Juneteenth commemorates June 19, 1865, when the federal government reached Galveston, Texas, to enforce the Emancipation Proclamation from 1863 – two years after it was signed. So for two years, around 250,000 people were enslaved in Texas, not knowing they were free. 
For many, Juneteenth is considered the true day of emancipation. For many others in the United States, the celebration and acknowledgement of this aspect of American history is new.
 
What Can You Do?
Aside from advocating and amplifying the voices of others, here are some ways to commemorate Juneteenth:
There is no better time for us to join the movement, locally and nationally, to respectfully acknowledge the significance of this integral part of African-American history. Thanks for your willingness to learn and expand your knowledge on this solemn and celebratory occasion.