News and Events
Operational Innovation Team Shares Value of Hold Queue and Update on Leader Education and Innovation Award Winners
Published: June 7, 2022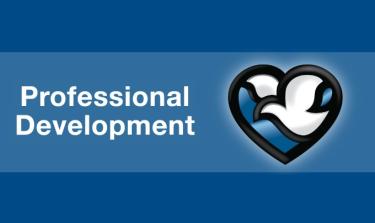 The Operational Innovation (OI) department is a five-member team that works across Methodist Health System to promote and foster a culture of continuous improvement (CI), partner with system leaders to facilitate CI initiatives, and educate and coach teams on CI methodology and tools.
 
Hold Queue
For those unfamiliar with the hold queue option for printing, it's easily set up and provides a safeguard so that printing isn't performed unnecessarily (saving money and reducing environmental impact) and sensitive information isn't left on printers (reducing risk). All employees are encouraged to set up the hold queue option for printing. When the hold queue is set up, team members will swipe their badge on printers to release the printed pages when they are present.
Here are the instructions for setting up the hold queue for printing.
 
Continuous Improvement Leadership Education
OI educational efforts include a Leader Education Series, which was developed in 2021 to share CI concepts with leaders. It was piloted by Methodist Fremont Health. So far, 15 leaders from Methodist Fremont Health and Integrated Services have completed the series with an additional 20 leaders set to complete the series at the end of June.
To complement the leader education underway at Methodist Fremont Health, the team completed a model cell in the Emergency Department. A model cell is an experiment to test out new ideas. Below, the Methodist Fremont Health representatives discuss their experiences with continuous improvement and the model cell.
Innovation Award Recognizes Ideas for Improvement
To celebrate employee-generated ideas to reduce avoidable spending, increase efficiencies, boost revenue and enhance the quality of care we provide, the Innovation Award was rolled out in April 2022. Ideas may be submitted by full- and part-time employees below the service leader/manager level. So far, there have been 30 idea submissions, 20 food vouchers awarded for great ideas and one monthly $25 award presented to Dorothea Kyhnn for her creation of a new staff trade form. The submissions have come from Methodist Hospital (4), Methodist Women's Hospital (1), Methodist Jennie Edmundson Hospital (1) and Methodist Fremont Health (24).  The first quarterly drawing for a smart watch will occur in early July.

Submissions must be made through the NMHS Service Portal on the intranet home page (NMHS Service Portal > Request Something > Innovation Award Submission). You can also follow the link provided on the Operational Innovation intranet page. If you have any questions regarding the Innovation Award, email @email.
For more information about Operational Innovation, its available services, educational offerings or the Innovation Award, visit the OI intranet site (Intranet Home > Departments > Operational Innovation). You can also reach out to an OI team member directly either via phone or email.