News and Events
Celebrate Asian American Pacific Islander Heritage Month
Published: May 9, 2022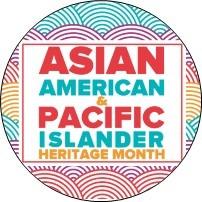 May is Asian American Pacific Islander Heritage Month – a month dedicated to celebrating the histories of Americans from across the Asian continent and Pacific Islands of Melanesia, Micronesia and Polynesia.
 
Why May?
May 7, 1843, marks the arrival of the first Japanese immigrants to the United States. And May 10, 1869 – or Golden Spike Day – recognizes the completion of the first transcontinental railroad in the U.S. Conditions were brutal, and although Chinese railroad workers didn't receive the same pay as their white counterparts, they were a fundamental part of creating the railroad, which enhanced development of the American West.
Methodist is proud to celebrate and honor the contributions of Asian Americans and Pacific Islanders to all facets of our culture and society, including science and medicine.
Here are a number of medical pioneers who overcame adversity to help advance health care as we know it today:



Celebration Opportunities
In Your Words 
If you're of Asian or Pacific Island heritage, we want to hear your story! Tell us about yourself, your heritage and your family history by visiting this link.
 
Learn About Intersectional Experiences
Later this month, we'll be sharing a pre-recorded conversation with Jeneen, a friend of Methodist, who talks about the various intersections of her life as an AAPI woman in the LGBTQ+ community and male-dominated tech industry. If you're interested in sharing your story, check out the link above!
 
Celebrating AAPI Pioneers in Medicine and Health Care
See the attached flyer for distribution in breakrooms and employee areas or dine in one of our cafeterias to see table tents highlighting these individuals.

Explore Dishes From AAPI Regions and Cultures
In partnership with Food & Nutrition Services, we are excited to showcase menu items that represent the wide array of ingredients, flavors and techniques connected with Asian American and Pacific Island cultures. Due to the many migrations and colonizations, AAPI food is a blend of many regions and cultures. Over the years, it's melded with other cultures to create new and exciting dishes. We would like to celebrate some of these foods during the week of May 23.
The menu items below will be featured at each hospital cafeteria. Visit the Cafeteria/Catering link of the mhsintranet and check out what's on the menu at the location nearest you.
Aloo Gobi is a traditional Indian potato dish. It is served all over India, but originated in Punjab. Aloo Gobi includes potatoes, cauliflower onions and a variety of spices. It is usually served with rice, bread, chutneys, or a cucumber salad.
Bulgogi is a staple in many Korean dishes. According to the Korean Journal, it dates back to 37 B.C. during the evolution of the kabob-like skewered meat.
Chicken Vindaloo over Rice with Garlic Naan
Vindaloo found its way to Goa in India through Portuguese explorers in the early 15th century, where it was adopted by the local community. Vindaloo is one of the most used recipes in Indian culture. It is versatile in that it can be made with meat or as a vegetarian dish.
Gochujang Salmon with Kimchi
The first use of gochujang, a sweet, spicy fermented red chili paste, dates back to the 16th century Korea. It is used to flavor to many dishes and is as important to Korean cuisine as ranch is to Midwesterners.
Katsu is a cut of meat with a breadcrumb coating. It is one of Japan's favorite Western meals and was created in 1899 by a Tokyo restaurant called Rengatei. They wanted to create a dish that offered a European style cutlet that could be served with traditional Japanese ingredients. 
Loco Moco is one of Hawaii's classic fast food dishes and features a hamburger served over rice, topped with brown gravy and a fried egg – comfort food at its best.
Mulligatawny is derived from  the Tamil words meaning "pepper water" or "pepper broth." Its popularity grew as the British troops stationed in India during the 18th Century refused to let go of the tradition of soup before a meal. Mulligatawny is a famous example of cultures merging, often times by force, to create a dish that includes ingredients from across the world.
 
Enjoy several other meals being offered throughout the health system this week.
Asian Chicken Wings

Asian Pepper Steak Wraps

Basmati Rice

Carrot Ginger Soup

Chicken and Pork Adobo with Lemon Rice

Cod Misoyaki

Edamame

Filipino BBQ Chicken Quarter with Pancit Canton (ramen style noodles)

Goan Curry Shrimp

Go Chu Jang Salmon with Kimchi

Hawaiian Pollock

Huli Huli Chicken

Jasmine Rice

Korean Bulgogi Marinated Steak

Pork & Chicken Adobo

Sweet and Sour Chicken

Tandoori Fried Chicken

Thai Bowl

Tom Kha Gai Soup

Vegetable Spring Rolls

Vietnamese Vermicelli Bowl

Yakisoba Noodles