News and Events
Babysitting Basics Class Prepares Young Individuals Interested in Child Care
Published: May 2, 2022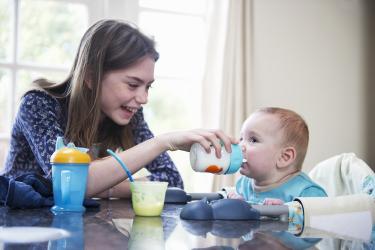 Methodist's Babysitting Basics class is for youths 11 and older who are preparing to begin babysitting careers. This four-hour training will offer the necessary safety knowledge and skills for babysitters to responsibly care for infants and children.
Participants can expect to learn:
Babysitting etiquette and fun activities to keep children engaged and entertained
Basic child care, including proper handwashing, feeding, diapering and calming techniques
Lifesaving CPR (noncertificate course)
Babysitting Basics is offered June 2, 9, 22 and 28 between 8 a.m. and 12 p.m. or 1 and 5 p.m. 
Space is limited, and classes fill quickly. Register for a class today.