Awards and Achievements
Methodist Lab Representatives Honored With Prestigious Awards
Published: April 19, 2022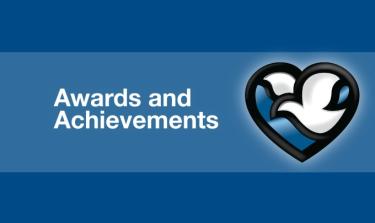 Two Methodist laboratory representatives were recently honored for their leadership and dedication within their profession and health system.
Ashley Collins and LaNett Whisler have demonstrated resilience and resourcefulness, especially during this ongoing pandemic. And for that, they've been recognized with the following awards: 
Emerging Leader Award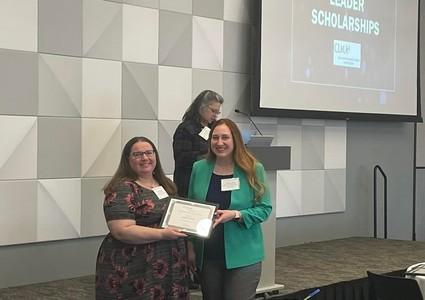 Ashley Collins, the core laboratory service leader for Methodist Hospital and Methodist Women's Hospital, was recently honored with the Emerging Leader Award, presented by the Great Plains Chapter of the Clinical Laboratory Management Association (CLMA).
The CLMA Emerging Leader Award was designed for those who aspire to be leaders in the laboratory profession. Collins was one of three recipients who were awarded a one-year membership to the CLMA.
Collins is a U.S. Army soldier working toward being promoted to the senior noncommissioned officer ranks. She took on her current role with Methodist last year.
"All my military leadership experience served me well, so I had the confidence and basic knowledge to prepare me for the challenges of stepping into a leadership position during a global pandemic," she said. "I like to be an advocate for the laboratory profession and feel that this will be a great way for me to continue contributing to the field."

Award of Excellence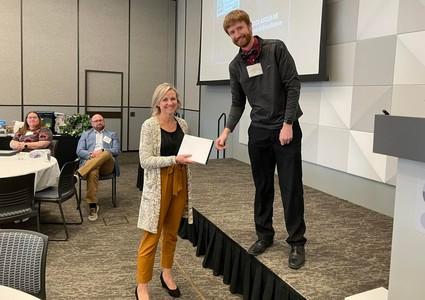 LaNett Whisler, the microbiology, molecular and serology service leader for Methodist Hospital, was recently honored with the Award of Excellence, presented by the American Society of Clinical Laboratory Science – Nebraska Chapter.
The Award of Excellence was established to recognize a medical laboratory scientist who's made a significant contribution to their profession, institution and community.
Whisler began her career at Methodist in 2013 as a medical laboratory scientist. She was promoted to her current role in January 2020.
"LaNett's interpersonal and communication skills are outstanding," said Laura Brock, pathology service executive at Methodist Hospital and one of Whisler's nominators. "These skills were stretched and challenged through the peaks of COVID-19 operations, with staffing, supplies and testing platform changes and uncertainties. Her staff, peers, vendor representatives as well as hospital executives respect her interdisciplinary problem-solving skills, which helps to emphasize the key role laboratorians and laboratories provide in the care of our patients and communities."