Awards and Achievements
Congratulations to These Recent Graduates - First Quarter 2022
Published: April 19, 2022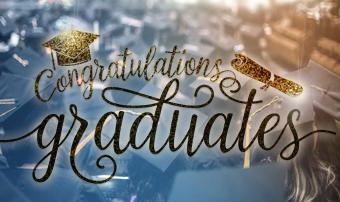 Congratulations go to the following Methodist staff members who recently completed educational degrees. 
Committing ourselves to the continued enhancement of professional education is one of the ways we live The Meaning of Care. Knowledge gained through attainment of undergraduate and graduate degrees strengthens the individual and our organization as a whole, empowering staff to raise the bar ever higher on the delivery of patient care and service.
The following list represents Methodist employees' "Professional Data" updates submitted to Human Resources through Lawson Employee Self Service between Jan. 1 and March 31, 2022.
Please note that the list includes employees who earned degrees in the quarter shown OR who input degrees in the quarter shown and earned them in the previous quarter. Watch for the quarterly posting of new graduates on Employee Connections.
Jennie Edmundson Memorial Hospital
Bachelor's Degree, Nursing
Stephanie Rohrberg, PACU                                                                      



Nebraska Methodist College
Doctorate
Keisha Bosan, Radiography                                                                               



Methodist Health System
Bachelor's Degree, Nursing
Miranda Montag-Quinn, Health Information Management                                               



Methodist Hospital
Bachelor's Degree, Nursing
Jhoan Anderson, Ortho/Neuro 
Chelsea Hines, Ortho/Neuro                                                                             
Haylee McCarty, Medical Surgical                                                                        
Akuvi Mensah, ACE General Med                                                                            
Kylie Schleu, Medical Surgical                                                                           
Cassandra Williams, Emergency                                                                        
Master's Degree, Business Administration
Markie Lowry, Behavioral Health/Emotional Support                                                
Master's Degree, Nurse Practitioner
Elizabeth Miller, Cardiac Unit                                                                              

Methodist Physicians Clinic
Master's Degree, Healthcare Administration
Stephanie Stanley, Pre-Access                                                                        
Master's Degree, Nursing Education
Aubrey Malone, Women's Center OB/GYN
       
---
REMINDER: Submit new degrees earned through Employee Self Service.
If you need help accessing Employee Self Service through the Lawson login on mhsintranet, call the IT Service Desk at (402) 354-2280.