News and Events
Operational Innovation Team Announces Lean Six Sigma Green Belt Course, Innovation Award
Published: April 6, 2022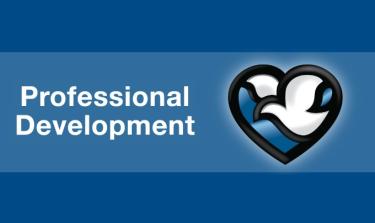 The Operational Innovation (OI) department is a five-member team that works across Methodist Health System to promote and foster a culture of Continuous Improvement (CI), partner with system leaders to facilitate CI initiatives, and educate and coach teams on CI methodology and tools.
 
Upcoming Lean Education Opportunity
In collaboration with Nebraska Methodist College, OI is offering a Lean Six Sigma Green Belt course to further educate Methodist employees on Lean continuous improvement.
The course requires students to bring and solve a current problem using tools introduced. Those who successfully complete the course will earn their Lean Six Sigma Green Belt certification, a globally recognized achievement of continuous improvement experience and education.
The program is scheduled to be piloted in the fall of 2022.  Interested? Contact Maureen Holstein at @email prior to June 1, 2022.



Additional Opportunities
Other OI educational efforts have included a Leader Education Series, which was developed in 2021 to share continuous improvement concepts with leaders and piloted by Methodist Fremont Health. This series has been refined and was expanded to Methodist Fremont Health and Integrated Services, and there are plans to spread the series throughout the system.
Other educational opportunities include courses hosted by Nebraska Methodist College: Introduction to Continuous Improvement and A3 Problem Solving. Both courses are available at no cost to Methodist employees and provide a certificate of completion. 
 
Innovation Award Recognizes Ideas for Improvement
In order to celebrate employee-generated ideas to reduce unnecessary spending, increase efficiencies, boost revenue and enhance the quality of care we provide, OI and the Value Analysis team have created the Innovation Award.
Ideas may be submitted by full- and part-time employees below the service leader/manager level. Food vouchers will be provided to those submitting qualifying ideas. High-impact ideas will be included in a monthly drawing for a $25 prize and quarterly smart watch drawing.
Submissions must be made through the NMHS Service Portal, which can be reached directly at Innovation Award Submission, from the Methodist intranet home page (NMHS Service Portal > Request Something > Innovation Award Submission), or you can follow the link provided on the Operational Innovation intranet page.  If you have any questions regarding the Innovation Award, email @email.
 
More About the Operational Innovation Team
The OI team, which is led by Maureen Holstein, is composed of three operational innovation specialists and one Methodist experience specialist. The operational innovation specialists are Rollie Hardies, Bryce Johnson and Julie Williams.
Lauren Robins, the Methodist experience specialist, fills the unique role of coordinating patient experience vendor initiatives for the health system and participating in affiliate priorities on social determinants of health and post-acute care. She also acts to coordinate the interpretation of CMS regulations that directly impact payments.
For more information about Operational Innovation, its available services or educational offerings, or the Innovation Award, visit the OI intranet site at Intranet Home > Departments > Operational Innovation. You can also reach out to an OI team member directly either via phone or email.
To submit a project request, visit the OI intranet page at Intranet Home > Departments > Operational Innovation > Submitting a Project Request, or you can submit your project directly through the NMHS Service Portal.