News and Events
Methodist Employees Participate in YP Summit
Published: April 4, 2022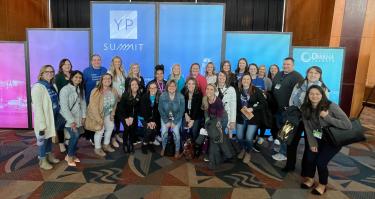 A group of 30 individuals from across Methodist Health System attended the YP Summit on Thursday, March 31, at CHI Health Center Omaha. Employees from all four hospitals, Nebraska Methodist College, the 825 building and Methodist Physicians Clinic were represented during the daylong conference.
We're committed to improving the health of our communities by the way we care, educate and innovate. That's why we're so excited that this group could attend the YP Summit, using the opportunity to focus on leadership, personal development, community impact and a range of other topics.
Here's what some of our Methodist attendees had to say about the event:
"I am grateful for having the opportunity to experience the YP Summit through Methodist. Key takeaways for me were leadership skills mixed with bravery make for a competitive advantage; show up for the roles you are meant to be in; do not let doubt get in the way; and innovate by subtraction, not addition." – Jenni Tarwater, certified surgical coder, pulmonology
"I really enjoyed getting to meet and network with people from other parts of the health system! There are so many amazing people that contribute to making Methodist a great place to work, and it was really nice to meet some of those people and hear about what they do. I would love the opportunity to have more networking events within Methodist!" – Samantha Jackman, associate medical physicist, radiation oncology
"My biggest takeaways were related to personal growth. I listened to the presentation by Karissa Adkins and was inspired by her story. It resonated with me when she said that many people feel scared of growth and change because they are afraid they will outgrow the people around them, but doing nothing is way worse if you're unhappy. Her message just gave a great setup to pursue greatness in all aspects of life and take action." – Keagan Hill, cardiovascular sonographer, Methodist Hospital
"I'm thrilled that Methodist provides the opportunity for our employees to attend this event as a group each year. We have so much to gain by creating opportunities for our teams to connect with each other across the health system, and we look forward to continuing to offer these kinds of development opportunities." – Paula Pittman, vice president, human resources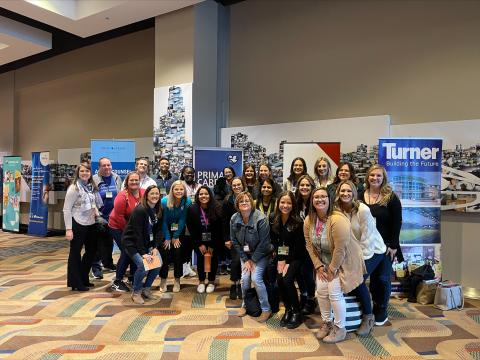 For more information about the YP Summit, please visit the Greater Omaha Chamber's website.