News and Events
'Celebrate a World of Flavors' During National Nutrition Month
Published: March 1, 2022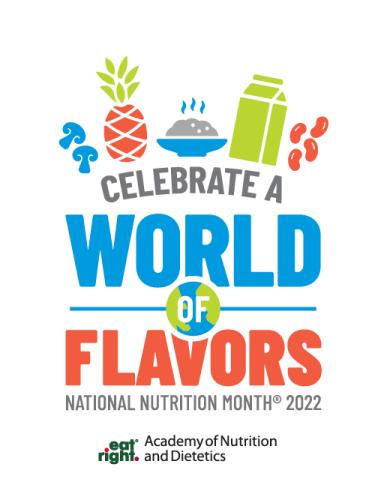 March is National Nutrition Month®, and this year's Academy of Nutrition and Dietetics theme is "Celebrate a World of Flavors."
Each Friday in March, participating Methodist Health System cafes will highlight dishes from around the world. This could be your opportunity to try something new!
A variety of handouts with healthy eating tips will also be available each week.
For World Water Day on March 22, infused water will be available in participating Methodist cafes.
Incorporating ingredients and dishes from various cultures is a great way to add variety to meals and snacks while nourishing our bodies and appreciating diversity. Plan well-balanced and flavorful meals using vegetables, fruits, whole grains, dairy and protein. Here are some examples to consider:
Da pan ji – a Chinese stew made with chicken, potatoes, ginger and garlic

Gazpacho – a Spanish soup served cold, which can be made with tomatoes, peppers and onions or a mixture of those vegetables with watermelon as the base

Omurice – a Japanese dish that consists of an omelet filled with fried rice

Raw vegetables with hummus or tzatziki, which is a Greek creamy yogurt-based dressing made with cucumbers, garlic and dill

Za'atar – a Middle Eastern spice – mixed with a little olive oil and spread on whole wheat pita bread, topped with tomato slices, olives, cucumber and fresh mint