Awards and Achievements
Catherine Wolpert Is Methodist Hospital's Employee of the Month
Published: March 1, 2022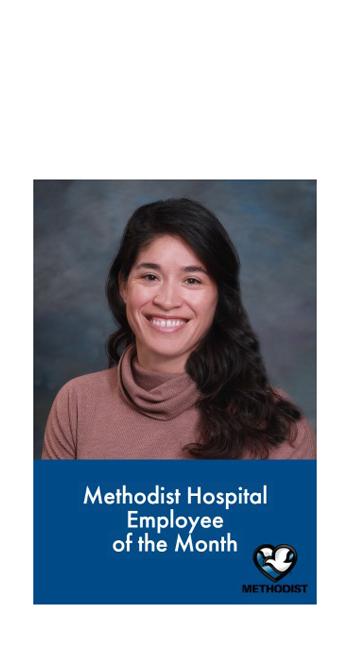 Catherine Wolpert is a nurse coordinator in the Medical Surgical department. She embodies our core values of integrity, excellence, learning, compassion, teamwork and respect in everything she does. Catherine has been a Methodist employee for over eight years.
"Cat is The Meaning of Care in multiple ways. She is a hard worker, team player and go-getter. Not only does she provide exceptional care to her patients, but she is an exceptional colleague. Cat always puts her patients' safety and well-being first. She anticipates potential challenges and is prepared if or when they happen. She does many things without being asked and never complains about the hard work. Cat is a role model, and many look up to her."
Congratulations to Catherine on being selected as Methodist Hospital's Employee of the month for March 2022.
---
To nominate a fellow Methodist Hospital employee for the Employee of the Month Award, submit a completed application form to Angie Anderson in Administration. Each nomination is kept on file for review for six months. The Employee of the Month nomination form can be found by searching under the "Forms" tab on mhsintranet, or click here.