Awards and Achievements
Kristi Dziatkowski Is Methodist Hospital's Employee of the Month
Published: Feb. 1, 2022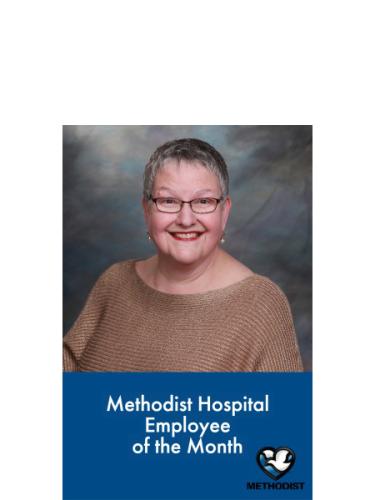 Kristi Dziatkowski is a medical staff coordinator II in the Medical Staff office. She embodies our core values of integrity, excellence, learning, compassion, teamwork and respect in everything she does. Kristi has been a Methodist employee for over 22 years.
"Kristi is viewed by all as the 'go to' staff member in the medical staff office. She is a leader in her division and a source of knowledge to her fellow employees. She always makes herself available with an upbeat and responsive manner. Kristi is so proud to represent Methodist and truly embodies The Meaning of Care."
Congratulations to Kristi on being selected as Methodist Hospital's Employee of the month for February 2022.
---
To nominate a fellow Methodist Hospital employee for the Employee of the Month Award, submit a completed application form to Angie Anderson in Administration. Each nomination is kept on file for review for six months. The Employee of the Month nomination form can be found by searching under the "Forms" tab on mhsintranet, or click here.