News and Events
825 Spotlight: Marketing Account Services
Published: Jan. 26, 2022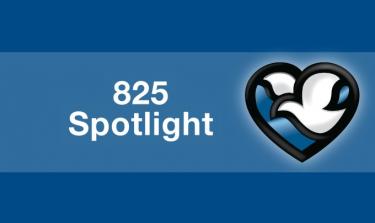 In an effort to highlight the work of teams behind the scenes, every other month we'll be featuring an 825 Building department in a new series called "825 Spotlight." The work of these departments plays an important role in our mission and in The Meaning of Care. With each update, we'll shed light on a specific function and the amazing teams that drive its work. 
---
The Account Services team serves as the liaison between the marketing department and leadership at the health system affiliates to develop tactics to increase patient volumes and improve brand perception in the communities we serve.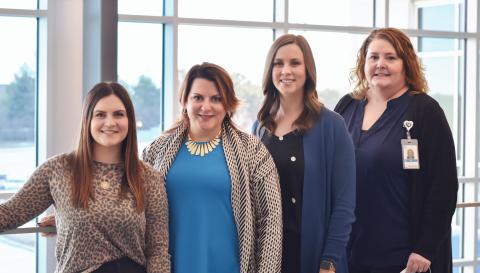 We work to engage executive and clinical stakeholders to:
Proactively identify patient-facing marketing and communication priorities
Develop comprehensive marketing programs that align with Methodist's strategic plan
Build online profiles and create promotional materials for all Methodist providers and service lines
Collaborate with outside vendors and the members of the internal web, communication/PR and design teams to create print, online, social media, outdoor, video and experiential resources
Oversee and execute the annual brand campaign
Maximize Methodist brand presence within key sponsorships, advertising partnerships and community events
Tanya Patry, manager of account services, oversees the account team and execution of brand campaign, and is the contact for women's services at Methodist Women's Hospital, Methodist Jennie Edmundson Hospital, Methodist Fremont Health & Methodist Physicians Clinic Women's Centers. Amy Fachman, senior account manager, oversees all marketing efforts at Methodist Fremont Health. Savannah Kittleson, account manager, oversees all marketing efforts for Methodist Physicians Clinic. Lauren Greisch, account manager, oversees all marketing efforts for Methodist Hospital and Best Care EAP.
This team has the best creative problem-solving skills, the ability to work collaboratively and flexibility to manage a diverse array of projects and initiatives.
"Our account management team is composed of four very talented and experienced problem solvers. Each one is excellent at listening to challenges faced by service lines and departments within the health system before identifying strategic, cost-effective marketing and communications tactics to help address the challenge.

Their creativity and resourcefulness inspire me daily. You don't need to know whether you need an outdoor board or a radio commercial – you just need to know a marketing account manager!"
– Jenni stoll, senior director of marketing