Awards and Achievements
Congratulations to the Latest MJE Hidden Halo Recipients
Published: Jan. 3, 2022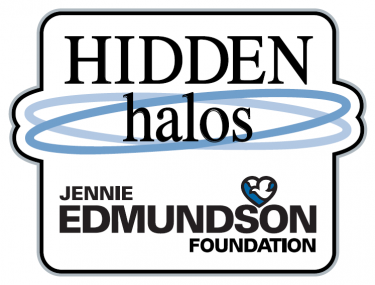 The Hidden Halos Program enables grateful patients and their family members to recognize exceptional caregivers at Methodist Jennie Edmundson Hospital. 
Any member of the Jennie Edmundson care team, paid or volunteer, may be nominated by a patient or family member who wishes to express special gratitude for excellent, compassionate care.
As the nomination form explains, "Our caregivers sometimes can't keep their halos hidden and are like angels on earth. Professional and dedicated fall short in describing their level of care. They are truly heaven-sent."
Hidden Halo honorees receive special recognition in their departments or nursing units, including the presentation of a Hidden Halo certificate and pin. Patients and families who make nominations often choose to make tax-deductible gifts to Jennie Edmundson Foundation in their caregiver's honor.
For the Hidden Halos nomination brochure, click here. 
Fourth Quarter 2021
The following individuals and departments were honored with Hidden Halos for the fourth quarter of 2021.
2B
All staff
3AB
All staff
Jessica Lett
Faith Olofson
Stephanie Wilson
Emergency
All staff
Dr. Evan Neesen
Endoscopy
Randy Burgan
ICU
All staff
Jenna Harvey
Amanda Peters
Amy Waldstein
Maintenance
Troy Courtier
Outpatient Physical Therapy
Meg Endlein
Outpatient Surgery
Sharon Hoffmann
Stroke Alert Team
Ultrasound
Lynne Kutchara