Awards and Achievements
Methodist Employees Honored at March of Dimes Heroes in Action Awards
Published: Dec. 28, 2021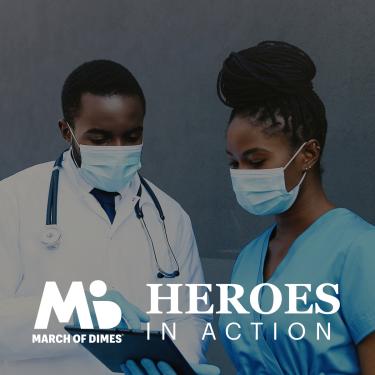 Methodist is a proud sponsor of the March of Dimes (MOD) Heroes in Action Awards. Formerly known as Nurse of the Year, the program was expanded in 2021 to include health care providers outside of the field of nursing.
A celebration was held Dec. 9, 2021, at the Embassy Suites Omaha Old Market. Six Methodist employees were selected as finalists across 14 categories, and four were honored with Heroes in Action Awards.
Methodist Winners
Congratulations to the Methodist employees who were honored with Heroes in Action Awards!
Education & Research
Hilary Applequist
Associate Professor of Nursing
Nebraska Methodist College
Oncology
Kim Bland
Palliative Care
Methodist Hospital
Pediatric/Neonatology
Theri McCarville
Social Work
Methodist Women's Hospital
Public Health Nursing
Kiley Petersmith
Director of Community Engagement
Nebraska Methodist College
Methodist Finalists
Leadership
Andrew Sass
Epidemiology
Methodist Hospital
Melinda Kentfield
Chief Nursing Officer
Methodist Fremont Health
More Information
March of Dimes pays tribute to health care professionals by recognizing extraordinary contributions throughout the community. Health care workers are nominated by peers, managers, supervisors or the families they have impacted. Each application is blinded, carefully reviewed and scored by a committee of chief nursing officers and nurse leaders from the health care community in Nebraska and western Iowa. 
To learn more about the March of Dimes Heroes in Action Awards, go to heroesinaction.marchofdimes.org.