News and Events
You're Invited for a Holiday Meal at These Methodist Locations
Published: Nov. 22, 2021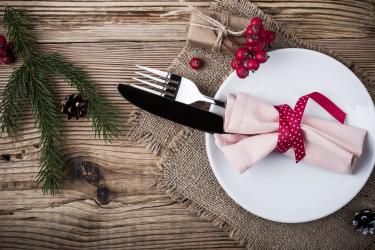 Staff members at Methodist Hospital, Methodist Women's Hospital, Methodist Jennie Edmundson Hospital and the 825 building are invited to enjoy a complimentary holiday meal. Details:
Holiday meals for employees will be available at Methodist cafeterias on Dec. 9 and 10.
Enjoy one free holiday meal at a Methodist cafeteria. Meals will be served by Food Service staff through the regular cafeteria line. 
Click here for holiday reception flyer with dates and times by location.
Methodist Fremont Health employees celebrated the holiday season with a meal on Nov. 18. Staff members at Shared Services, Methodist Physicians Clinic, Nebraska Methodist College and other off-site locations should watch for additional communication or see their supervisor for celebration activities at their locations.