News and Events
Last Chance for These Nebraska Methodist College Online Programs
Published: Nov. 5, 2021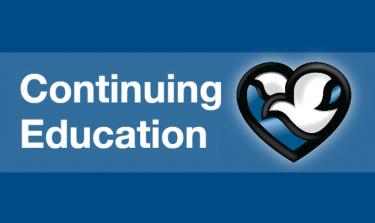 The following online courses through Nebraska Methodist College are being discontinued, so check them out before they are gone. 
The registration deadline is Dec. 15, 2021, and courses must be completed by Dec. 31, 2021.
 
Click on the title to learn more and register!
17th Annual Methodist Research Day: Navigating Change: Identifying Essential Practice Through Research Online Poster Presentations
Join us for the 17th Annual Methodist Research Day Poster Session, where you can listen to and view the posters created by those who have completed research locally and nationally. Topics span the age range and include mental health, community, academic and hospital research! This poster session has something for everyone working in health care!
Core Leadership-Spring 2021 (open only to Methodist employees)
We welcome all Methodist core nurses interested in learning more about core leadership.
COVID-19 and Nutrition
The purpose of this online program is to discuss the importance of nutrition and lifestyle in protecting your overall health during the COVID-19 pandemic.
Legal Aid - Nebraska: Health, Education & Law Project (HELP)
The purpose of this program is to discover the unique partnership between HELP and Legal Aid of Nebraska, which includes hospitals and federally qualified health centers in Lincoln and Omaha.
Multiple Small Feedings of the Mind: Pulmonary Cases
This program will provide current information and evidence-based guidelines that will enhance clinical and professional practices related to the care of patients with pulmonary disease.
Music Therapy & Take Home Technology
The purpose of this program is to provide a comprehensive introduction to music therapy and the purpose it can serve in the inpatient setting. This program will also educate health care professionals on advances in specialized technology for rehabilitation.
NMC Scholarship & Research Day-Virtual Event
The purpose of this event is to explore the latest research in education and health care. Presentations and poster presentations will be done by faculty, staff, and students at Nebraska Methodist College.
Pediatric ADHD
The purpose of this course is to provide screening guidelines, diagnostic tools and treatment remedies for pediatric patients with ADHD.
Submitting a Proposal for Grant Funding
The purpose of this presentation is to review the process of submitting a proposal for grant funding.
Taking the Mystery Out of Publishing Your Study: Strategies for Success
The purpose of the presentation is to focus on how to write a research manuscript.
Translating Research Into Practice - A Virtual Scholarly Event-EdD
Is there a gap in your knowledge from missing the 2020 Interdisciplinary Research Day? Fear not. This program will allow you to view poster presentations of doctorate of education students' translational research projects completed as part of doctoral program requirements.
Have questions? Contact pd@methodistcollege.edu.