News and Events
Free Head and Neck Cancer Screenings in Fremont on Nov. 9
Published: Oct. 22, 2021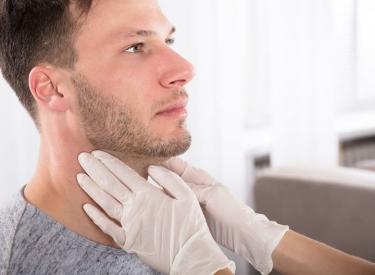 The National Cancer Institute estimates that more than 68,000 Americans will be diagnosed with a head and neck cancer in 2021 alone. At Methodist, we understand that early detection is key to survival.
Fellowship-trained physicians Robert Lindau, MD, and Andrew Holcomb, MD, will be on site at Methodist Fremont Health on Tuesday, Nov. 9, offering free head and neck cancer screenings from 10 a.m. to noon. Use this opportunity to meet with one of our expert physicians, identify and assess your risk factors, and discuss preventative measures.
Risk factors for oral head and neck cancer may include: 
Smoking
Chewing tobacco
Drinking alcohol
Prior cancer in the head or neck region
Risk factors for skin head and neck cancer may include:
Common signs and symptoms for head and neck cancers:
Mouth sore that doesn't heal
Sore throat
Difficulty swallowing
Change in voice
Painless lump in the neck
A new/developing mole
A change in the color, size or shape of an existing mole
Screenings include a head and neck physical exam as well as a review of your medical and family history.
Registration and Information
To register for a screening, visit bestcare.org/freecancerscreening. A wait list option is also available.
For more information, call Jill at (402) 727-3439 or Chandy at (402) 354-4263.