Help Us Celebrate Health Care Facilities and Engineering Week – Oct. 24-30
Published: Oct. 20, 2021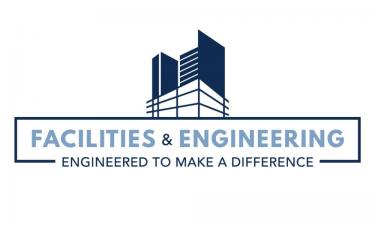 "Engineered To Make a Difference"
Every year in the last week of October, we celebrate the important role that facility team members have in ensuring a safe and efficient environment for all patients, residents, visitors and staff within our hospitals.
Many patients in hospitals can be fearful, stressed or upset. They come to a health care facility for surgery, to have a baby or to fight cancer. During their stay, they won't think of the medical gas systems being used, the fire barriers protecting them or the direction of airflow in the room. They won't think about backup generators, hazardous materials or sprinkler systems. 
That's precisely the goal for many facility professionals. After all, a well-functioning physical environment should fade into the background so patients can focus on regaining their health. 
But without the important efforts of facility professionals, hospitals would not be the safe, healing environments they are today. Health care facility professionals make a real difference in the lives of patients, their families and their caregivers – and National Health Care Facilities and Engineering Week shines a spotlight on the often unnoticed contributions of facility professionals. 
If you see a maintenance or engineering team member, please thank them for all they do!