News and Events
Information on Methodist's Remembrance of Life Butterfly Gardens and Virtual Service
Published: Oct. 12, 2021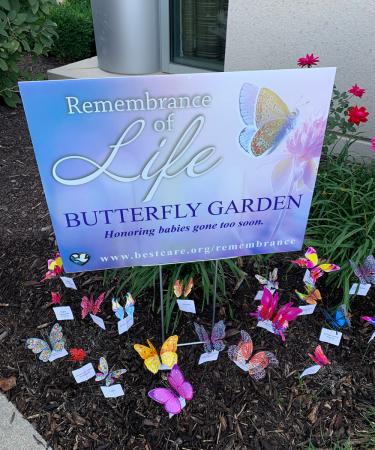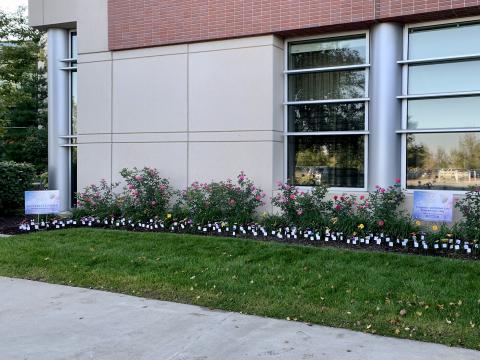 In response to the COVID-19 pandemic, the Methodist spiritual care team has made the difficult but necessary decision to cancel the in-person Remembrance of Life memorial service. 
Instead, all those who have experienced pregnancy or newborn loss are invited to participate in a virtual service as well as honor their little loved one in a butterfly garden display outside one of our hospitals.
Butterfly gardens will be on display near the entrances of Methodist Fremont Health, Methodist Jennie Edmundson Hospital and Methodist Women's Hospital from Oct. 8 to 24. To participate, please submit your baby's name(s) and brief optional message via this secure online form. Names and messages will be attached to a butterfly ornament and displayed at the hospital garden of your choosing.
Then, in recognition of Pregnancy and Infant Loss Remembrance Day on Oct. 15, a brief virtual ceremony of hope and remembrance, hosted by the Methodist chaplains, will be shared online. All are invited to a view this service at a time that is convenient.
For more information about these events, contact spiritual care services at (402) 354-4016. Additional information about resources and support for families experiencing pregnancy and infant loss is available here.