News and Events
During Fire Prevention Week, Take Time To Learn What Your Alarm's Sounds Mean
Published: Oct. 3, 2021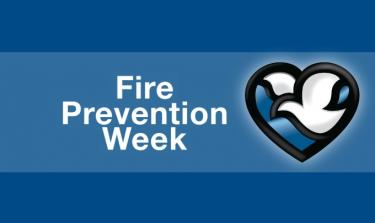 The week of Oct. 3-9 is Fire Prevention Week. This year's theme is "Learn the Sounds of Fire Safety." It's important for you to know and understand the different sounds that your smoke alarm or carbon monoxide alarm makes. No matter what the sound may be, it indicates that some action must be taken.
The alarm condition for a smoke alarm is indicated by three loud beeps. When this is heard, everyone should immediately get out of the building and call 911. The alarm condition for a carbon monoxide detector is similar and indicated by four loud beeps. When this is heard, it means there are high levels of carbon monoxide present, and everyone should immediately get out of the building into fresh air and call 911. 
While it's important to understand and know the difference between these two signals, remember that they both indicate an emergency condition where you should immediately exit the building for your own safety. 
For any device, a single chirp means that the battery is low and must be replaced. If the chirping continues after battery replacement, the unit needs to be replaced.
It's also important for those with children to know that preteen children may not wake up to a standard high-frequency tone smoke alarm. Research indicates that high-frequency tone alarms awaken only 56% of children and prompt 55% to "escape" from a bedroom. This is why there are newer requirements for low-frequency smoke alarms in residential buildings.
If your smoke alarms are more than 10 years old, they should be replaced as the failure rate at 10 years is over 50%.
For more information, visit www.NFPA.org/Events/Events/Fire-Prevention-Week/About, or contact Matt Ruhrer, Methodist Health System life safety manager.