News and Events
825 Spotlight: Cafe 825 Staff
Published: Sept. 13, 2021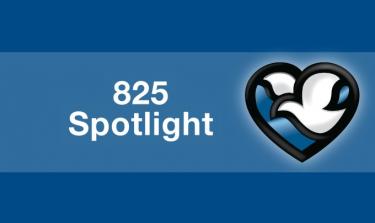 In an effort to highlight the work of teams behind the scenes, every other month we'll be featuring an 825 Building department in a new series called "825 Spotlight." The work of these departments plays an important role in our mission and in The Meaning of Care. With each update, we'll shed light on a specific function and the amazing teams that drive its work. 
---
By Austin Gunzelman, manager of food and nutrition services 
Cafe 825 offers breakfast, lunch and a full-service coffee shop five days a week to employees and visitors of the 825 Building. Our team of five serves around 1,200 meals each week.
Having the cafe easily accessible inside the 825 Building allows our colleagues here to have a meal or all-important morning coffee without having to leave the building. When folks don't have to think about where they're going to eat, they have more time to focus on the mission of "Improving the health of our communities by the way we care, educate and innovate."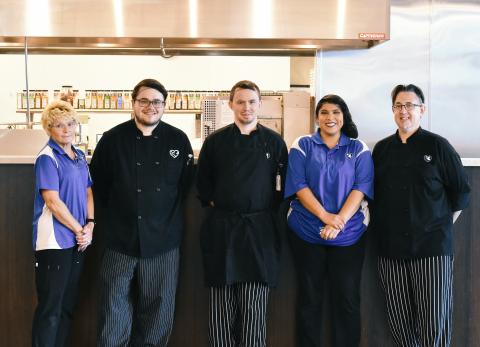 Every member of our team takes pride in connecting with our customers on a first name basis. By having a close connection with our customers, we're able to adapt to their requests and preferences.
Our online ordering system, ChowNow, is a valuable tool that allows our customers to select a specific time for their order to be ready and include any special instructions.
Throughout the pandemic, when countless food service workers across the country have seen their jobs disappear, our loyal colleagues and customers have allowed us to stay busy serving their needs.
"We are fortunate to have such a great team in the cafe here at the 825 Building who really enjoy their work and often go the extra mile to get customers what they want."
– Bill Vobejda, vice president of integrated service