News and Events
New Dates Announced for Jennie Edmundson Spirit of Courage Events; Bidding Open Now for Virtual Auction
Published: Aug. 11, 2021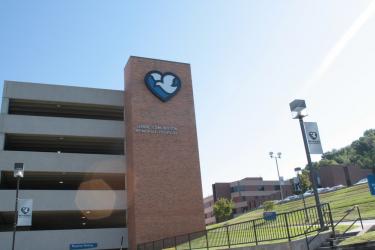 Jennie Edmundson Foundation is excited to share new dates for the 2021 Spirit of Courage Golf Tournament and Gala.
The Spirit of Courage Golf Tournament will be held on Monday, Oct. 4, 2021.
The Spirit of Courage Gala will be held on Saturday, Nov. 6, 2021.
More information will be shared as these events near.
Virtual Auction
You can still contribute to the Spirit of Courage fund today by participating in the Spirit of Courage Virtual Auction! The auction site is live and will be open until Aug. 19, 2021, at 8 p.m. Auction items include Billy Joel tickets, Wine & Dine at Happy Hollow Club and Stir Cove season passes.
You can also make a donation to the Spirit of Courage fund by visiting the auction site or calling (712) 396-6040.
About Spirit of Courage
The annual Spirit of Courage Gala honors cancer survivors with the Spirit of Courage Award and raises money for the Spirit of Courage Cancer Center Charitable Patient Care Fund. Spirit of Courage Award honorees this year are Donna Elliff, Deb Potter, Jake Powers and Kevin Rutland. Events in the past have included the celebration gala, auctions and a golf tournament.
Since 2003, Spirit of Courage events have raised nearly $2 million, with all proceeds going to the patient care fund. The fund provides assistance to uninsured and underinsured patients who need help covering expenses associated with cancer diagnoses and treatment. 
Learn more about the Spirit of Courage celebration here.