News and Events
Volunteers Needed for Brush Up Nebraska Paint-a-Thon on Aug. 21
Published: July 21, 2021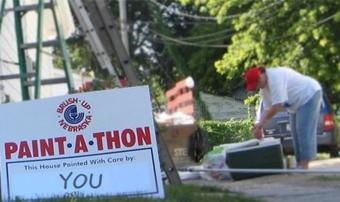 Methodist Health System and Brush Up Nebraska are again teaming up to help paint the house of a low-income, elderly/disabled homeowner in the Omaha metropolitan area.
Volunteers are needed to paint the exterior of the home and do some yard work on Saturday, Aug. 21, from 7 a.m. to about noon.
Any amount of volunteer time that day will be helpful. No experience is necessary, just a willingness to help and have fun.
This is also a great opportunity for teens to obtain community service hours. All Methodist employees and their families are welcome to volunteer.
For more information or to volunteer, contact Bruce Cook at Bruce.Cook@nmhs.org.