News and Events
How You can Help Methodist Health System Reduce Energy
Published: July 21, 2021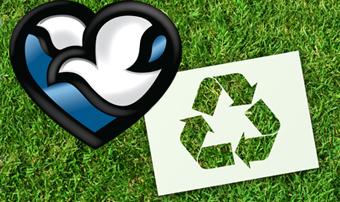 Methodist Health System uses the greatest amount of electricity during the summer months (June - August) to keep Methodist buildings cool. With a few weeks of summer still ahead of us, we are asking staff to help reduce our energy use.
Lower electricity usage means lower emissions, conserved natural resources, lower energy costs, improved air quality and improved health for the community — an important part of Methodist's mission.
On hot days, we ask you to help keep building temperatures low by closing blinds, shades and curtains, especially those that receive direct sunlight. These simple actions can reduce heat gains by as much as 33%! Turning off lights in unoccupied spaces or in rooms that receive indirect sunlight can also help keep building temperatures low.
There is plenty of essential equipment at Methodist that needs to remain plugged in for patient care reasons, but we ask that you turn off and unplug other electrical equipment not in use, such as coffee makers, printers and chargers, especially between 7 a.m. and 7 p.m.
In buildings with elevators, consider taking the stairs if you are able to reserve elevator space and energy for guests. It will also help you keep your step count up! When entering and exiting buildings, you can help save energy by opening doors manually rather than using automatic opening buttons. Don't forget to pass this information along to your colleagues!
You can remember steps to reduce energy by using the mnemonic device "Set Out":
Shut blinds, shades and curtains
Educate others
Take the stairs
Open doors manually
Unplug or turn off equipment not in use
Turn off lights in empty areas
To help staff remember to turn off the lights and take the stairs when possible, you will see signage at buildings throughout the health system.
Methodist is also hosting a webinar on Tuesday, Aug. 3, from 11 to 11:45 a.m., where you can learn more about how the Omaha Public Power District (OPPD) is reducing its emissions and how you can demonstrate energy-efficient behavior at work.