News and Events
Annual Social Media Reminder: Guidelines You Need to Know
Published: July 21, 2021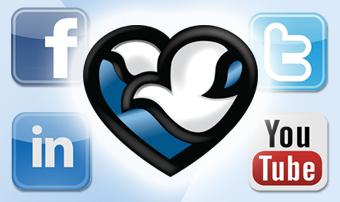 The IT issues that recently impacted the entire health system resulted in yet another reason to remind employees about the impact of posting on social media.
A Tweet was posted by Omaha Scanner on Friday, July 16, which simply stated:  Methodist Hospital is closed to all but Code 99s and traumas. This is not an uncommon post by Omaha Scanner as Methodist and the other Omaha hospitals often take similar steps when ED volumes are high.
However, the replies that followed on Friday, many of which were tweeted by Methodist employees, shared inaccurate information and also information that was meant for internal purposes only. This type of behavior does not help the situation and in fact often times makes it more challenging to manage.
Employees may never post information online in a manner that states or reasonably suggests that they are representing Methodist Health System (MHS) without express prior approval from the Marketing Department. If you decide to post on social media and identify yourself as an MHS employee, according to our social networking policy, you must include the following statement:
The opinions expressed here are the personal opinion of [your name]. Content published here is not read or approved by Methodist Health System before it is posted and does not necessarily represent the views and opinions of Methodist Health System.
Please review the MHS Social Networking Policy.
Social media guidelines
All employees should ensure their comments on social media reflects the health system's social networking policy as well as our core values: We are patient centered, patient driven, we strive for excellent and push beyond, we are dedicated to serving our community, we honor and respect the dignity of all, and we work as one.
Social media encourages candid dialogue, but that candor should not imply permission to post confidential patient information or photos and videos of patients (even if the patient name is not mentioned), proprietary information, desktop alerts and I.T non-critical announcements. Inappropriate posts can seriously damage the health system's reputation.
Improper descriptions or discussions of a patient case on social media could violate a patient's privacy, even if no names are used and no harm is intended. Never discuss confidential information in public forums, chat rooms, text messages or news groups.
Refrain from friending patients. Employees should keep their personal and professional lives separate. Befriending and interacting with patients online can result in accidental disclosures of protected health information (PHI).
Do not discuss workplace frustrations with patients or share workplace related frustrations online.
Do not use health system logos or trademarks on your personal posts.
Failure to follow the Social Networking Policy may result in corrective action, up to and including termination of employment.
Examples of HIPAA violations on social media
Patient sues Northwestern Medicine after medical records posted on social media.
A patient at Northwestern Medicine Regional Medical Group in Winfield, Illinois, is suing the health system and a former employee for allegedly accessing her medical records and posting them on social media, according to CBS Chicago.
In the lawsuit, Gina Graziano alleges a Northwestern Medicine employee gained access to her medical records and illegally sent them to her ex-boyfriend. The ex-boyfriend then posted her medical information on Twitter, the lawsuit charges.
Northwestern Medicine sent a letter to Ms. Graziano confirming there had been "inappropriate access" to her medical records. The employee, who has since been fired, allegedly accessed the medical records March 5 and 6, 2018.
The lawsuit claims the former employee viewed the medical records for 37 minutes before sending them to the Ms. Graziano's ex-boyfriend. Police are investigating the incident.
Oregon nurse who posted TikTok mocking COVID-19 protocol agrees to stop practicing
An Oregon oncology nurse who posted a video on social media showing disregard for COVID-19 restrictions has agreed to stop practicing for an unspecified amount of time. 
Ashley Grames signed a consent order, agreeing to leave practice until any further order from the Oregon State Board of Nursing, according to Barbara Holtry, the board's communication manager.
Oregon nursing board officials did not specify how long Grames agreed to stop practicing, only that it will be until the board vacates the order and decides to take disciplinary action against her – or dismiss the case and allows her to resume practice.
The board's order, which takes effect immediately, isn't considered a disciplinary action, Holtry said. The nursing board's order will appear on the National Practitioner Data Banks.
If you see something, say something
When you see content posted by colleagues that appears unprofessional, you have a responsibility to bring it to the attention of:
Lighthouse – Anonymous reporting 1-877-640-0005 (English) or 1-800-216-1288 (Spanish), or via MHS/intranet/resources/compliance
Quality and Safety N.O.T.E (Notation on the Event) – Anonymous reporting
Privacy Officer Anita Patterson
Claudia Bohn, director of PR and communications
The management team
Human Resources
Questions?
Contact Privacy Officer Anita Patterson, MS, at (402) 354-6863 or @email.