News and Events
Free Virtual Appointments Available With Dr. Robert Lindau To Discuss Head and Neck Cancer Issues
Published: May 3, 2021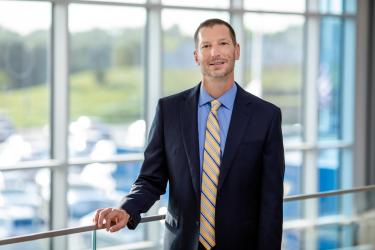 Do you have a head or neck issue that you're curious to learn more about? We're inviting 10 individuals to take advantage of a free virtual appointment with one of our experienced board-certified providers.
WHO: Methodist head and neck surgical oncologist Dr. Robert Lindau
WHAT: A 10-minute, one-on-one discussion to address questions regarding different head and neck cancers through education and dialogue. Dr. Lindau will share educational information and resources with each participant and, if needed, assist participants in finding the proper team to further assist.
WHEN: Wednesday, May 5, 3:30-5 p.m.
We know that cancer and other life-changing diagnoses – including those of the head and neck – have significantly decreased during the COVID-19 pandemic. It's estimated that many people are simply delaying or postponing care to avoid potential exposure to the virus.
Methodist Health System is committed to your safety, and we continue to look for ways to make care as safe and accessible as possible.
Register here for your free 10-minute slot today.
PLEASE NOTE: The information discussed and any reference materials provided are intended solely for general educational purposes. They are not to be used for the purpose of diagnosing or in lieu of actual medical treatment or for treatment purposes, but rather for discussion with the patient's medical provider(s).