Awards and Achievements
The Meaning of Care Magazine: Read the Spring 2021 Issue
Published: April 25, 2021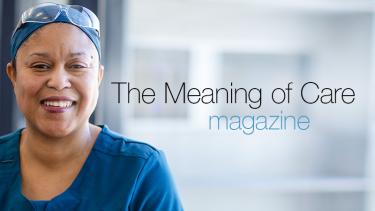 As Methodist continues our fight against COVID-19, this issue focuses on our dedication to providing advanced, compassionate and lifesaving care for critical care patients and growing families. As we continue to improve our services and expand our reach, we're paving the way for more health care professionals to join us in our mission of improving the health of our communities by the way we care, educate and innovate.
Stories in This Issue
The magazine, produced by the Methodist Health System Marketing Department, was just released and will soon be distributed at all Methodist affiliates.