Awards and Achievements
Cyndy Peacock Retires After 24 Difference-Making Years at Methodist Hospital Foundation
Published: March 31, 2021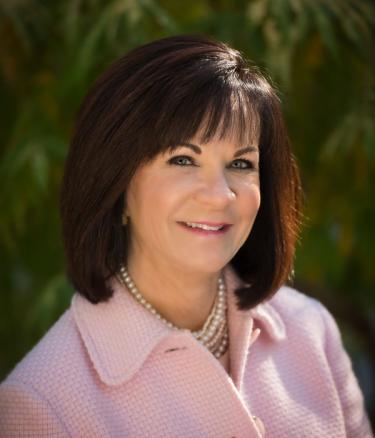 Cyndy Peacock has always had one mission in mind – make a difference by helping others. It's a goal that guided her 24-year career at Methodist.
Cyndy is officially retiring from Methodist Hospital Foundation on March 31. She led the Foundation for more than two decades and raised $168 million during that time. Three years ago, she stepped down as CEO and continued to work part time as the Executive Philanthropy Officer.
Her commitment to excellence in health care has transformed Methodist. 
Her work continues to touch 60,000 lives each year. In addition, she's changed the landscape of Methodist by successfully raising funds needed for eight major capital projects including: Nebraska Methodist College – The Josie Harper Campus, Methodist Women's Hospital and Methodist Hospital's Surgery Department.
When others said things couldn't be done, it would cost too much or the funding wasn't there, Cyndy saw opportunities. 
Under Cyndy's leadership, The Heidi Wilke SANE-SART Survivor Program at Methodist Hospital was created to provide medical care to victims of sexual assault. At a time when sexual assault had a negative stigma, Cyndy and a team of community leaders addressed the challenge of our community's response to providing care for victims of those horrible crimes.
She also helped create Harper's Hope – a cancer survivorship program offering services to help improve quality of life for cancer survivors and their families. Cyndy's belief in doing what is fair led the program to remove all financial barriers for patients and to make sure everyone could take part regardless of where the patient sought treatment.
Cyndy advocated for better access to behavioral health care in our community. Thanks to her dedication, the Methodist Hospital Community Counseling Program removed the barriers often encountered when trying to access mental health counseling. This unique program has expanded from two locations to more than 30 throughout our community.
One of Cyndy's greatest strengths was encouraging others throughout the health system. She was a very vocal cheerleader, sharing praise wherever she went. In addition, she counseled and helped open doors for other nonprofit leaders. She also volunteered her time at more than a dozen community organizations.
Care and compassion exemplify Cyndy Peacock's time at Methodist. It's her legacy. While we're excited for her to enjoy some well-deserved time off, she will always be part of our Methodist family. We are forever grateful because she truly helped all of us. Mission accomplished.