Leadership Updates
Diversity, Equity and Inclusion Survey Results Announced, but There's More Work To Do
Published: March 9, 2021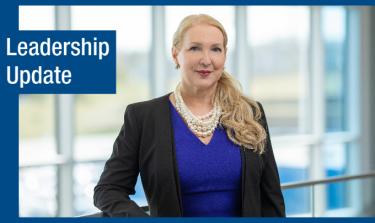 I'm very excited to present the results of our first ever Diversity, Equity and Inclusion (DE&I) survey. Click here to see the results of the survey.
We had over 2,200 responses during the month the survey was posted – over 25% of the organization! The survey included demographic and feedback questions, allowing us a glimpse at the personal details that make up our population as well as the views and opinions about how topics connected to diversity, equity and inclusion are handled within Methodist Health System. 
As you review the results, I encourage you to think critically about each question and its results. Consider the neutral responses as well as the high and low percentages – each response is someone's personal experience within the organization and is as valuable as the next, positive or negative. This data has been presented to the executive team, and over the next month, I will be discussing it at various management and board meetings across the organization.
While I realize it has been almost nine months since this survey went out, I want to emphasize that our commitment to DE&I is not wavering or built on hollow words – DE&I goals have been written into the MHS Strategic Plan for the next three years, across the health system. And while we may not have verbalized the importance of diversity, equity and inclusion in the past, or carefully considered the experience of those who are not straight, are not white, are disabled, speak English as a second language, etc., we are here now, ready to put in the work. 
Next Step
We invite anyone interested in participating in the work of diversity, equity and inclusion to reach out via the Interest Form linked below. We are in the road mapping phase of our DE&I journey and need to understand our partners and people resources within the organization. Whether you have experience in this space or just think it's important and interesting, we want to hear from you. All are welcome!
Click Here for DE&I Interest Form 
We have created two flyers and strongly encourage you to print and post them in your work area. One has a QR code to access the form linked above – this is helpful for our employees who don't regularly access email. The second is a quick flyer explaining what diversity, equity and inclusion mean. If you would like color copies of the attached, please reach out to Elizabeth Snyder, and she can send them via interoffice mail.
Thank you for your time, your patience and your enthusiasm. As always, please don't hesitate to reach out with any questions.