Awards and Achievements
Melissa Mollner Is Methodist Hospital's Employee of the Month
Published: March 1, 2021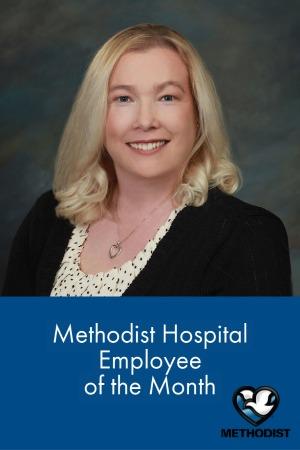 Melissa Mollner is a registered nurse in the Critical Care Unit. She embodies our core values of integrity, excellence, learning, compassion, teamwork and respect in everything she does. Melissa has been a Methodist employee for over 10 years.  
"Melissa is the epitome of what best care looks like! She treats every single person with kindness and respect. She is a team player and is thankful for help from coworkers, making sure they know she appreciates them. Melissa is the glue of this hospital. She manages every single issue with her patients without complaint but with excellence and knowledge."
Congratulations, Melissa, on being selected as Methodist Hospital's Employee 
of the Month!
 
---
To nominate a fellow Methodist Hospital employee for the Employee of the Month Award, submit a completed application form to Angie Anderson in Administration. Each nomination is kept on file for review for six months. The Employee of the Month nomination form can be found by searching under the "Forms" tab on mhsintranet, or click here.