Awards and Achievements
Robyn Burnett, Kelsey Haswell Honored by Midlands Business Journal
Published: Feb. 17, 2021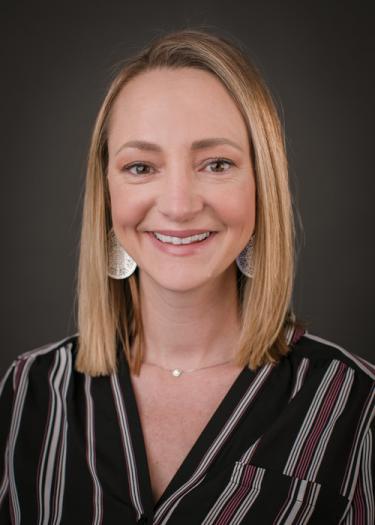 Robyn Burnett and Kelsey Haswell join a growing list of Methodist Health System employees who have been named to the Midlands Business Journal's 40 Under 40 list. Both were recognized at a virtual ceremony on Feb. 5. 
For more than 20 years, the Midlands Business Journal has named its 40 Under 40 list. Over 800 young professionals have been honored, with selection based on personal and business accomplishments as well as community involvement and awards and achievements. 
Past Methodist award winners are Josie Abboud, Jennifer Fletcher and Katie Triplett. 
Burnett is manager of account and education services at Best Care EAP. She has been in the mental health field since 2008. In her current role, she manages business development, training and communication activities.
Most recently, Burnett has been working on a communitywide grassroots campaign to decrease the stigma around mental health and substance abuse issues, specifically in the workplace. 
"Workplace mental health has become my passion, and as part of the leading provider of EAP services in the region, it's become evident to me the impact that my voice can make on our client organizations, and through my various community efforts," Burnett said. 
Burnett serves on the leadership team of Methodist Emerging Professionals, focusing on talent development; on the Greater Omaha Chamber's Engagement Council; as co-chair of the Health & Wellness Collaborative; as a board member on the Southwest YMCA; and on the planning committee for Disrupt HR. Burnett will also be a featured speaker at this year's YP Summit in March.
Haswell is a continuous improvement specialist for the health system. She began her career at Methodist in 2013, working as a phlebotomist and later training coordinator. She then transitioned to serve as coordinator of the lung cancer screening program. In 2017, she became a quality continuous improvement analyst before assuming her current role in 2018.
She played a key role in the development of the Methodist Emerging Professionals program. She also played a part in Methodist's efforts to decrease the number of opioids prescribed through her work on the quality continuous improvement team. Her work with the lung cancer screening program is among her top achievements.
"The lung cancer screening program saw over 1,000 patients during my tenure," she said. "I remember each patient and family who were given more time or were cured of their cancer. We also expanded the program to Methodist Jennie Edmundson Hospital during that time."
Haswell's current community service work includes board seats with the Greater Omaha Chamber and ACHE of Nebraska and Western Iowa. She's also been a featured speaker for the Infotec Conference and YP Summit.