Awards and Achievements
3 Methodist Nurses Honored With March of Dimes Nurse of the Year Awards
Published: Dec. 2, 2020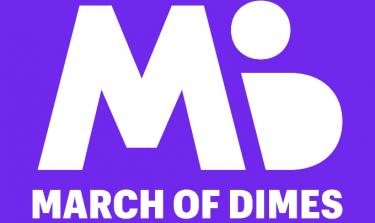 Each year, March of Dimes (MOD) hosts its annual Nurse of the Year Awards to celebrate nursing excellence and recognize leaders in nursing across Nebraska and Iowa.
This year the MOD received a record 321 nominations across 22 nomination categories. Of those nominations, eight Methodist nurses were selected as finalists for their category. Due to COVID-19 restrictions, the 2020 celebration on Dec. 1 was held virtually. Click here to watch the virtual celebration on Facebook.
Methodist Winners
Congratulations to the Methodist nurses who were honored with Nurse of the Year Awards!
Family Nominated
Brent Hannah, 7 North Critical Care, Methodist Hospital
Long-Term Care/Post Acute
Wendy Rix, Dunklau Gardens
Medical/Surgical
Sheri Cunningham, 5 South Short Stay, Methodist Hospital
Methodist Finalists
The following Methodist nurses were announced as finalists on Oct. 23.
Medical/Surgical
Tori McElligott, 8 South Med/Surg, Methodist Hospital
Public/Community/Home Health & Hospice/Palliative Care
Hilary Applequist, Palliative Care, Methodist Hospital
Student
Courtney Weaver, Nebraska Methodist College
Surgical Services/Procedural Care
Kathleen Kauffman, Surgery, Methodist Women's Hospital
Women's Health
Tasha Bang, Labor & Delivery, Methodist Women's Hospital
More Information
March of Dimes pays tribute to the nursing profession by recognizing extraordinary nurses throughout the community. Nurses are nominated by peers, nurse managers, supervisors or the families they have impacted. Each application is blinded, carefully reviewed and scored by a committee of Chief Nursing Officers and Nurse leaders from the health care community in Nebraska and western Iowa. 
To learn more about the March of Dimes Nurse of the Year Awards, go to nurseoftheyear.marchofdimes.org.