Awards and Achievements
Ryan McLaughlin Is Methodist Hospital's Employee of the Month
Published: Dec. 1, 2020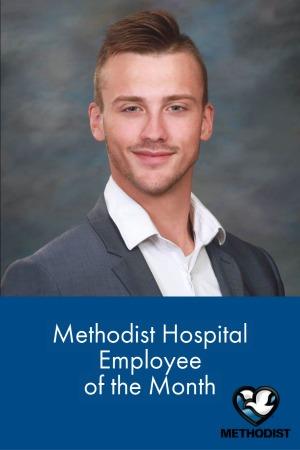 Ryan McLaughlin is a nursing assistant in the Medical Surgical department. He embodies our core values of integrity, excellence, learning, compassion, teamwork and respect in everything he does. Ryan has been a Methodist employee for over two years.  
"Ryan is a shining example of compassion, generosity, selflessness and joy. He forms meaningful connections with our patients and their family members. He has become our role model and hero. Ryan deserves every honor we have to offer him and more."
Congratulations, Ryan, on being selected as Methodist Hospital's Employee of the Month!
---
To nominate a fellow Methodist Hospital employee for the Employee of the Month Award, submit a completed application form to Angie Anderson in Administration. Each nomination is kept on file for review for six months. The Employee of the Month nomination form can be found by searching under the "Forms" tab on mhsintranet, or click here.