News and Events
Caring Campaign Contest Winners Announced
Published: Nov. 18, 2020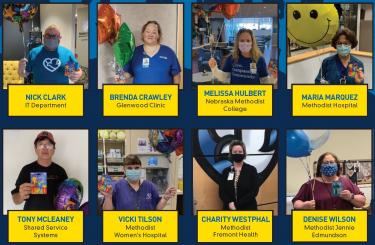 Congratulations to the 2021 Caring Campaign contest winners. Each winner received a $500 Visa gift card.
This year's effort was the first joint Caring Campaign and included Fremont Health Foundation, Jennie Edmundson Foundation and Methodist Hospital Foundation.
Across the health system, 74 percent of employees participated in the employee-giving effort. That's double the national average of 33 percent!
Thank you to everyone who contributed during this critical time! To download a flyer with the contest winners, click here.
Learn more about the important work the foundations do: