Awards and Achievements
KC Humphrey Is Methodist Hospital's Employee of the Month
Published: Nov. 1, 2020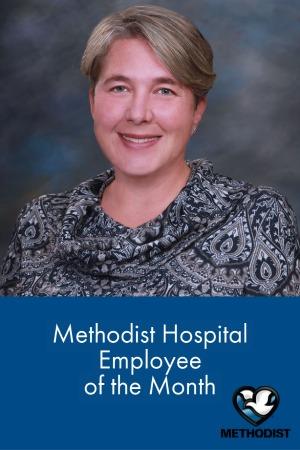 KC Humphrey is a staff occupational therapist in the Inpatient Physical Therapy department. She embodies our core values of integrity, excellence, learning, compassion, teamwork and respect in everything she does. KC has been a Methodist employee for over two years.  
"KC truly cares about each person as an individual and treats everyone with respect. She takes the time to get to know her patients and how to best help them. She has so much compassion for each patient. KC takes on a lot of difficult patients and really makes a change in their lives. She is a great resource with her creativity and variety of treatment ideas. We are so lucky to have KC here at Methodist!"
Congratulations, KC, on being selected as Methodist Hospital's Employee of the Month!
---
To nominate a fellow Methodist Hospital employee for the Employee of the Month Award, submit a completed application form to Angie Anderson in Administration. Each nomination is kept on file for review for six months. The Employee of the Month nomination form can be found by searching under the "Forms" tab on mhsintranet, or click here.