Awards and Achievements
Michael Wells Is Methodist Hospital's Employee of the Month
Published: Oct. 1, 2020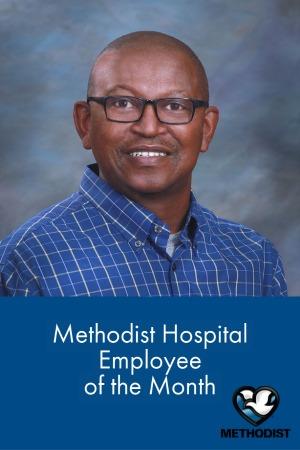 Michael Wells is a cleaning technician in Environmental Services. He embodies our core values of integrity, excellence, learning, compassion, teamwork and respect in everything he does. Michael has been a Methodist employee for over 29 years.  
"Michael always goes above and beyond when he is at work. He greets everyone by name and always is so positive. He is so helpful and always willing to help and train others. Michael has been so flexible with all this new cleaning due to the virus and never complains. Michael doesn't get enough recognition and deserves to know how much we all appreciate him!"
Congratulations, Michael, on being selected as Methodist Hospital's Employee of the Month!
---
To nominate a fellow Methodist Hospital employee for the Employee of the Month Award, submit a completed application form to Angie Anderson in Administration. Each nomination is kept on file for review for six months. The Employee of the Month nomination form can be found by searching under the "Forms" tab on mhsintranet, or click here.