Leadership Updates
Reminder: Please Take Part in the Diversity, Equity and Inclusion Survey
Published: July 20, 2020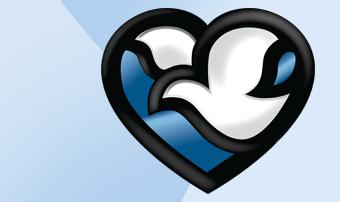 "Now, more than ever, we must embody The Meaning of Care."
This was the message shared on June 9. In the weeks that followed, Methodist Health System took action to gain a better understanding of the diverse makeup and needs of our community, including:
Joining the Omaha Chamber's Employer Coalition as part of its CODE program (Commitment to Opportunity, Diversity and Equity)
Connecting with thought leaders in our community who best understand the issues at hand and can help us instill the principles of diversity, equity and inclusion within our organization
President and CEO Steve Goeser participating in the Omaha Chamber's CEOs for CODE 
Promoting unconscious bias education as a step toward improving our training in this area
Our next step is to reach out to an important group of people in our communities: you, the employees of Methodist. As one of the one of the largest employers in the region with nearly 8,000 employees, our commitment to the community ultimately means commitment to you. 
We invite you to participate in our first ever Diversity, Equity and Inclusion survey. We want to understand who you are, not just as employees, but as human beings with unique backgrounds, identities and experiences. We all have lives and priorities that exist outside of the walls of our organization. Our goal is to create a space where everyone can bring their whole self to work every day. 
To do this, we need to know more about the makeup of our employees and what matters to each of you. We want to shine a light on areas of opportunity that may have previously been in the dark. 
Examples of information requested include age, languages spoken, veteran status, gender identity, etc.
The questions were developed by Survey Monkey to minimize bias and collect accurate responses
Your participation is completely anonymous
The estimated time to complete is five to 10 minutes
Behind the scenes, we are developing a robust Diversity, Equity and Inclusion (DE&I) framework that will touch all areas of Methodist Health System. We are excited and hopeful about the work that lies ahead of us. The information that comes out of this survey will be used to drive our DE&I work forward; we can't emphasize enough how valuable your participation is. 
To complete the survey, click the following link: www.surveymonkey.com/r/L7RQ3Q6 
We have also created a flyer (available here) with a QR code that can be scanned with your phone's camera. This will allow those who don't have easy access to a computer to participate. Please print this flyer and hang it in break rooms or wherever employees have easy access. The survey will remain open through July 31.
Information about how to get involved with our DEI efforts will be forthcoming. 
Thank you for your consideration and participation.