News and Events
Caring Campaign Success, You Knocked Our Socks Off
Published: Oct. 9, 2019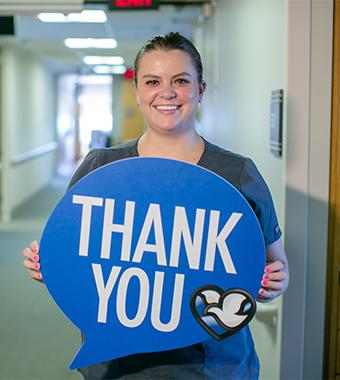 To all Methodist Health Sytem employees, the Methodist Hospital Foundation is so grateful for your support.
This year's Caring Campaign saw 82% participation – another outstanding effort! 
You knocked our socks off, so let's celebrate. 
To show our appreciation, the Methodist Hospital Foundation team will be handing out treats during celebration week Oct. 12-18. If you are able to help, please let me know.
Here is the schedule:
Wednesday, Oct. 16
Methodist Women's Hospital Cafeteria :11 a.m. - 1 p.m.
Methodist Hospital Cafeteria: 6:30 - 8:30 a.m. and 2 - 4 p.m.
825 Café: 11 a.m. - 1 p.m.
Foundation staff will deliver to Methodist Physicians Clinic locations throughout the week.
We will be making nighttime deliveries to Methodist Hospital and Methodist Women's Hospital on:
Saturday, Oct. 12 at 9 p.m.
Monday, Oct. 14 at 9 p.m, (Methodist Women's Hospital)
Tuesday, Oct. 15 at 9:30 p.m. (Methodist Hospital)