Leadership Updates
Caring Campaign Shows Our Compassion and Commitment
Published: Aug. 23, 2019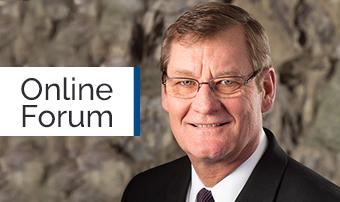 One of the best parts of my job is having an opportunity to meet Methodist employees. It doesn't matter which department or location, there is always a sense of pride that stands out.
Our "Behind the Badge" advertising campaign really highlights that pride by showing the entire community our passion and commitment.
Consider a Caring Campaign donation
Another testament is our annual Caring Campaign. Every September we ask employees to consider supporting our Foundation with a gift of any size. Last year, we set a new record with 85 percent participation. The national average is around 33 percent.
Your participation sends a message that we not only work at Methodist – we support it as well. Many donors ask about employee giving before making a gift of their own. It's the best possible endorsement.
Last year, your support helped kick off our greatest need: a new Emergency Department at Methodist Hospital. The momentum has pushed us closer to the $25 million goal. 
ED project on the horizon
We are just STEPS away from making the ED a reality and strengthening this important community resource. As a result, the Foundation is giving away Methodist socks as a thank-you for your consideration of a gift.
The socks are a great reminder of how close we are to the goal, but they also represent our Methodist pride.
Remember that the Caring Campaign gives you an option to support seven different programs or projects. Maybe you want to help a patient who can't afford his or her medication, a co-worker facing a financial emergency or a health care student in need of a scholarship. It's your decision.
Please know that your gift, no matter the size, makes an impact! 
Join me in making a donation to the Caring Campaign. Let's continue to show our community what Methodist is all about … and show off those socks!
Please enjoy these videos which speak to the Caring Campaign's importance:
2020 Caring Campaign:
Employees express their excitement about this year's campaign and explain why we are just steps away from a new Emergency Department at Methodist Hospital.
Family Crisis Connection
Methodist employee Tracy Kamstra donated her kidney to a coworker's brother. She shares how Family Crisis Connection helped make it possible.
---
Supervisors, please discuss with your team.
We welcome your feedback. To comment on this Online Forum, send an email to @email or use Employee Connections' "Submit a News Idea" online form.
Your Forum Feedback messages are forwarded to the appropriate administrator with your name for a direct response unless you ask to remain anonymous. A sampling of Forum Feedback questions or comments of broad impact to employees may appear in future Online Forums.