Awards and Achievements
The Meaning of Care Magazine: Read the Summer 2019 Issue
Published: July 24, 2019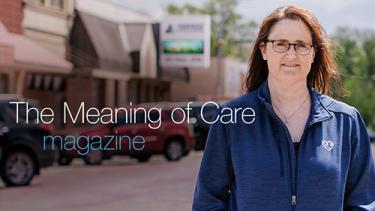 Enjoy stories of Methodist's outstanding care and medical innovation in The Meaning of Care Magazine. 
The summer 2019 issue features stories on a Methodist Fremont Health employee who rendered aid to those in neighboring communities impacted by the March flood, the care management program for patients facing COPD and congestive heart failure, the SANE/SART program that gives a voice to survivors and two stories of cancer surival thanks to a pair of Methodist physicians/surgeons.
In this issue:
The magazine, produced by the Methodist Health System Marketing Department, was just released and will soon be distributed at all Methodist affiliates.
To read the Summer 2019 issue, click HERE.
Visit the home page for The Meaning of Care Magazine on Bestcare Today