HR and Benefits
Join the MHS Leadership Program: Methodist Emerging Professionals
Published: July 24, 2019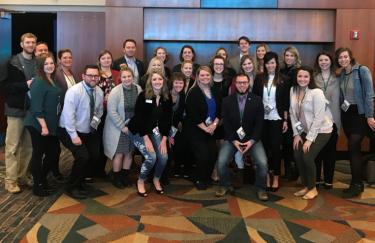 Are you someone who wants to develop your personal skills, strengthen your leadership abilities and build a network within Methodist? Join Methodist Emerging Professionals (MEP).
MEP is a group within Methodist Health System where any employee can develop personally and professionally.
"MEP allows an individual
to be part of a group that is highly regarded by others
as engaged and dedicated to ongoing growth and development, said Josie Abboud, president and CEO of Methodist Hospital. "It's also an opportunity to meet others not only in the organization but also in a larger network as we come together to serve our community. We are so proud of the many individuals who have committed to be a part of MEP."  
As a member, you will be able to participate in talent development sessions, social networking events and community volunteer opportunities. MEP is open to anyone in the health system.
So far in 2019, MEP has:
Have a question before joining? Contact us at @email.