Awards and Achievements
Congratulations to MJE Hidden Halo Recipients
Published: July 3, 2019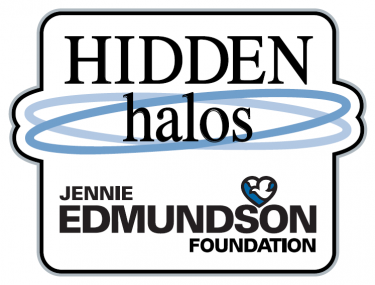 The Hidden Halos Program enables grateful patients and their family members to recognize exceptional caregivers at Methodist Jennie Edmundson Hospital. 
Any member of the MJE care team, paid or volunteer, may be nominated by a patient or family member who wishes to express special gratitude for excellent, compassionate care.
As the nomination form explains, "Our caregivers sometimes can't keep their halos hidden and are like angels on earth. Professional and dedicated fall short in describing their level of care. They are truly heaven-sent."
Hidden Halo honorees receive special recognition in their departments or nursing units, including the presentation of a Hidden Halo certificate and pin. Patients and family who make nominations often choose make tax-deductible gifts to Jennie Edmundson Foundation in their caregiver's honor.
For the Hidden Halos nomination brochure, click here. 
1st & 2nd Quarter 2019
The following individuals and departments were honored with Hidden Halos from Jan. 1 to June 30, 2019:
2B
Elizabeth Anderson
Jean Bailey
Nicole Brunow (2)
Elena Roman
Sydney Swope
3AB
All Staff (3)
Justin Boeck
Diane Brockman
Myong Drake (2)
Diana Kelly
Debbie Robinson
Jo Vacek
Mike Walker
4H
All Staff (4)
Michelle Beck
Ariana BeVirt
Marilyn Fife (2)
Sarah Hauptman
Stevie Hubbard
Megan Humble
Quinn Shonka
Admitting and Registration
All Staff
Birthing Center
Susie Bylund
Kay Gochenour
Kara Hemmer
Chris Jones
Council Bluffs Surgical Associates
Dr. Michael Zlomke
Emergency
All Staff (2)
Megan Marshall
Heartland Oncology
All Staff
ICU
All Staff
Dee Dollen
Bonnie Hall
Outpatient Surgery
All Staff (3)
Lori Burbridge
Kathy Grote
Mary McKern
Personnel Pool
Evan Meysenburg (3)